I'm pleased to announce that the first book in the 2 Hearts Rescue series is here, and it's free! Use the link below, or visit our shop here on the site to download your copy.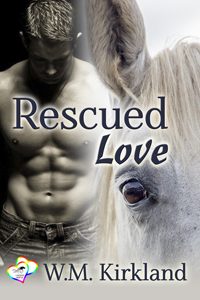 A rescue in need of cash. A broken heart in need of mending.
Giving up and going back to work as an attorney didn't appeal to Jay, even though he knew it would bring in money to save his failing rescue, 2 Hearts Ranch. When Cody shows up after walking out on him too many years ago, Jay wonders if his former lover is playing a trick on him, or if Cody's arrival answers more than one of his prayers.
Tired of not being accepted for who he was–a gay man–Cody walked away from his family's fortune to go after the man he loved–Jay. When he hears about the rescue's financial troubles, he knows he can help. Except some wounds take longer than others to heal, and he has to prove to Jay that this time, he's going to stay.
Enjoy!